Red Velvet Edible Cookie Dough Monster Tub (450g)
Eat Raw or Bake · Handmade & Egg-Free · Chilled & Fresh

• Over 246,300 tubs sold and counting...
• Join 56,900+ customers who love Gookie Dough!
• Each 450g Tub makes 15 cookies / 6 raw servings
💪 Want to Double-Up and save some dough (£)?
Customer Reviews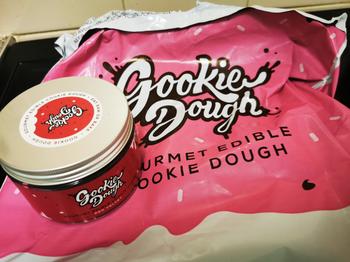 23/07/2020
Unbelievable!
I ordered the Red Velvet tub and wow, This is an amazing sweet treat, I have a massive sweet tooth and love cookie dough, I'd been tempted by this product for about 6 months and I'm so glad I finally got some! Amazing, Definitely getting more!
Dan

United Kingdom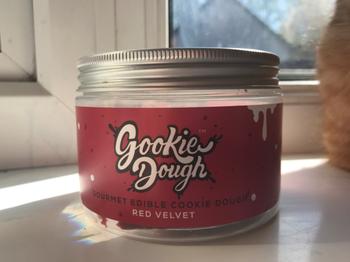 21/04/2020
Would recommend!!
This flavour was delicious! Made some nice chewy cookies out of it and still had enough left over to eat 'raw'
Kaley S.

United Kingdom
31/05/2021
Cookie Dough heaven!!
Excellent ordering experience, fast delivery and came in a cool box with ingredients. As for the cookie dough itself, it is sweet, salty and gooey. Everything you'd want it to be! Worked perfectly as a bit of a unique gift but also order again for myself as a treat too! Thanks Gookie Dough :)
Joe E.

United Kingdom
26/05/2021
Very happy
Delicious! Not that it lasted long enough to bake into cookies..
Polly B.

United Kingdom