Chocolate Velvet Fudge Sauce
CHOCAHOLICS DREAM
A sweet chocolate fudge sauce
This rich, fudgy, chocolatey sauce is the ultimate addition to a chocaholics' staple dessert condiments. It's super smooth, wonderfully rich and 100% irresistible. The only question is.... dip or drizzle?!
INFO
Luxury ingredients provides maximum indulgence
Resealable & recyclable bottle for ease & convenience
Use as a topping, a sauce, a dip or flavouring
Can be served hot or cold
SIZE
315g (24 servings) - A staple for all desserts - keep this handy to add a sweet and chocolate touch to almost anything!
SHELF LIFE
Store in a cool, dry place away from direct sunlight. Once opened keep refrigerated and use within 4 weeks.
SERVING SUGGESTION
Squeeze generously over a scoop of cookie dough or warm up and use as a dip for mini sugared ring donuts, nom!
Size: H120 x W75 x D40 mm | 315g
DELIVERY
PLEASE NOTE: DUE TO DEMAND ORDERS CAN CURRENTLY TAKE UP TO 3-5 WORKING DAYS TO BE PRODUCED.
We can deliver to virtually anywhere in mainland UK. We post Monday - Thursday via tracked courier.
Our cookie dough is perishable so we send it with chilled gel packs for overnight delivery. All of our cookie dough is prepared to order. You can request a delivery date at checkout. We will make every effort to have it arrive on your desired date.
Full delivery info can be found
HERE
Delivery Charges
Mainland UK: £4.95
ROI: £13.95
Orders over £35: FREE (Mainland UK only)
RETURNS
The products on our site are perishable. This means that the right to cancel an order does not apply. However, we understand that sometimes you may need to cancel an order and although our products are specifically prepared for your order, if you contact us within 3 hours of placing the order, it may be possible to cancel.
We guarantee you will 100% love your order! In the unlikely event you return a product to us because it is damaged or incorrect, we will replace or provide a full refund for the defective product together with any applicable delivery charges to return the product to us.
For any frequently asked questions, please visit our FAQ
HERE
Customer Reviews
08/05/2021
Tasty on its own and on cookies
I tried this along with the sea-salted caramel sauce and they're both genuinely delicious! The fudgy chocolate sauce is exactly what I wanted and craved and the caramel sauce is some of the best I've had. I put them on their cookies straight out of the oven, obviously they melted a little bit but the streaks of sauce were more visible than other sauces I've used in the past instead of sort of being absorbed into the cookie or melted. I'm yet to try it with ice-cream or the cookie-dough but I think it will be incredible! Bear in mind that you need to use it within a month and refrigerate. I think it's a fine quantity (it's sort of the size of a small Heinz ketchup/mayonnaise bottle) to use within the time Thanks! :-)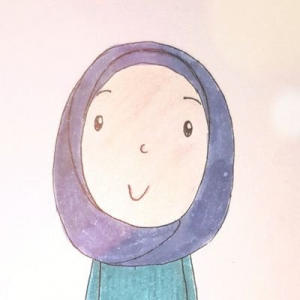 I
IB

United Kingdom