Gooey Chocolate Chip
DELIVERY
PLEASE NOTE: DUE TO DEMAND ORDERS CAN CURRENTLY TAKE UP TO 3-5 WORKING DAYS TO BE PRODUCED.
We can deliver to virtually anywhere in mainland UK. We post Monday - Thursday via tracked courier.
Our cookie dough is perishable so we send it with chilled gel packs for overnight delivery. All of our cookie dough is prepared to order. You can request a delivery date at checkout. We will make every effort to have it arrive on your desired date.
Full delivery info can be found
HERE
Delivery Charges
Mainland UK: £4.95
ROI: £13.95
Orders over £35: FREE (Mainland UK only)
RETURNS
The products on our site are perishable. This means that the right to cancel an order does not apply. However, we understand that sometimes you may need to cancel an order and although our products are specifically prepared for your order, if you contact us within 3 hours of placing the order, it may be possible to cancel.
We guarantee you will 100% love your order! In the unlikely event you return a product to us because it is damaged or incorrect, we will replace or provide a full refund for the defective product together with any applicable delivery charges to return the product to us.
For any frequently asked questions, please visit our FAQ
HERE
Customer Reviews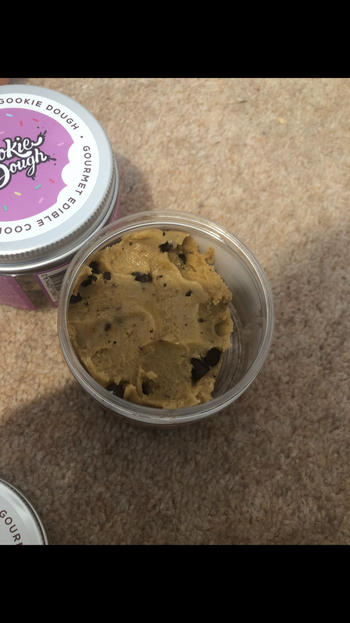 07/04/2021
choc chip
It was really nice and quite good value i'd say;)) highly recommend . In my opinion this is the best flavour
Caitlin R.

United Kingdom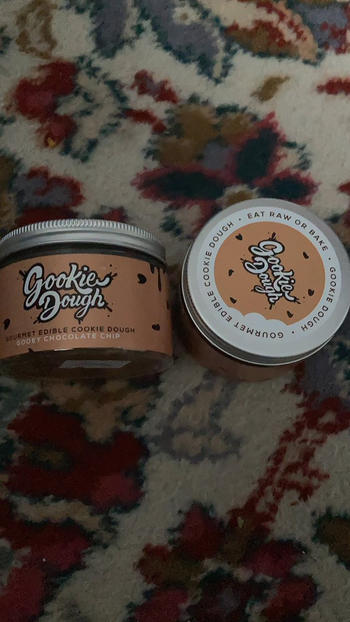 25/08/2020
tasty and very good
lovely and gooey tasted very good ate the hole tub :) would definitely buy again and would recommend to anyone who loves cookie dough also backed cookies with it and they just melt in your mouth so tasty :)
liam s.

United Kingdom
24/04/2021
Best cookie dough ever!
This was the best cookie dough I've ever tasted! They were so delicious they didn't even last a week! 100% recommend!
Lauren L.

United Kingdom
20/04/2021
Amazing product
Best edible cookie dough I've ever tasted and enough flavours to satisfy anyone thinking of buying it!
Matthew N.

United Kingdom