Triple Chocolate Fudge Edible Cookie Dough 150g Tub
Customer Reviews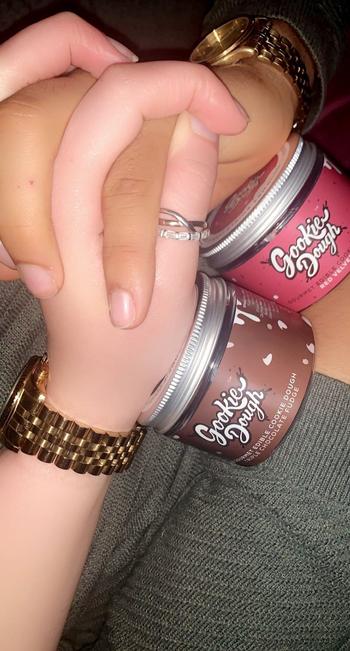 04/05/2021
Amazing
The Gookie Dough was absolutely delicious in all forms from raw to warm to an actual cookie. There was absolutely no fault in the Gookie Dough and would 100% order from here again. Great quality and quick delivery
Neon R.

United Kingdom
17/06/2021
Yummy
Me and my friend finished a monster tub within an hour. We really liked it.
Lilly E.

United Kingdom
11/05/2021
So good
So good, the best cookie dough you can get. Can't decide which is better eating it out the tub or either putting it in the oven for a bit, delicious can't wait to order some soon
Sophie E.

United Kingdom
20/04/2021
Triple chocolate fudge
It was so delicious to eat and to bake, there's a great amount of dough in each pot, there also full of flavour I recommend these to people of all ages.
Samantha

United Kingdom