Mint Choc Chip Edible Cookie Dough 150g Tub (VEGAN)
REMAINING FREE TUBS WITH £15+ ORDERS:
Please note: This is a pre-sale pack and we will start shipping these flavours from March 7th onwards.
COOL & SWEET
A green peppermint cookie dough with dark chocolate chips
A fresh & natural peppermint zing meets a rich Belgian dark chocolatey bite. We have taken one of the world's favourite ice cream flavours & recreated it in cookie dough form. It's super refreshing & the ideal after-dinner mint. Any mint lover is going to go CRAZY for this...
The big question is… will you be able to avoid devouring the entire tub?
DOUGH INFO
Luxury ingredients provide maximum indulgence
Resealable & recyclable tub for freshness & convenience
Microwave safe and freezer safe packaging
Handcrafted in the UK!

Vegan friendly
Makes 5 cookies
SIZE
150g (2 servings) - If you struggle with that thing called portion control when it comes to cookie dough (and let's be real — who doesn't?) these cute mini tubs will satisfy any craving without going overboard.
SHELF LIFE
Refrigerate for up to 3 weeks or freeze for up to 6 months.
SERVING SUGGESTION
Bring cookie dough to room temperature & swirl with vanilla ice cream. 
INGREDIENTS & NUTRITION
DELIVERY
PLEASE NOTE: DUE TO DEMAND ORDERS CAN CURRENTLY TAKE UP TO 3-5 WORKING DAYS TO BE PRODUCED.
We can deliver to virtually anywhere in mainland UK. We post Monday - Thursday via tracked courier.
We deliver with chilled gel packs for overnight delivery to ensure ultimate freshness. You can request a delivery date at checkout. We will make every effort to have it arrive on your desired date.
Full delivery info can be found
HERE
Delivery Charges
Mainland UK: £4.95
ROI: £13.95
Orders over £35: FREE (Mainland UK only)
RETURNS
We guarantee you will 100% love your order!
In the unlikely event you return a product to us because it is damaged or incorrect, we will replace the defective product together with any applicable delivery charges to return the product to us. For any frequently asked questions, please visit our FAQ
HERE
EAT IT RAW
Grab your cookie dough & a spoon and dive right in!

For ULTIMATE INDULGENCE allow your dough to come to room temperature (20-30 mins).

MICROWAVE IT
Remove dough from the tub & place into microwave safe bowl.

Place the bowl in your microwave and set the timer to 20 seconds at full power.

Remove the bowl from the microwave and devour this gooey dough!

If you would like it super gooey continue to blast it in the microwave in 20 second intervals.

BAKE IT
Allow the tub to come to room temperature for 20 minutes to allow it to become easier to handle

Remove the dough from the tub and split into 30g balls (you can make them smaller or larger depending on how big you want your cookies)

Line a baking tray with greaseproof paper and heat your oven to 170c (fan assisted) or 190c

Place the balls of dough on to the tray and flatten to your desired shape & thickness (the dough does not rise or spread so ensure they are exactly how you want them to come out of the oven)

Bake for 8-10 minutes* (all ovens vary so they may need slightly less time)

Remove from the oven and transfer to a wire rack and allow them to cool (they will harden as they cool)

Consume whilst still warm for crispy cookies with a gooey centre, YUM!

*Ensure not to over bake them as this could cause them to go hard
Customer Reviews
14/04/2022
Amazing
I love mint choc chip things and this was amazing
Alison

United Kingdom
24/03/2022
Mint to be
I bought the mint cookie dough as a little tester whilst having my usual orders the lovely funfetti and red velvet. Forget those ones! The star of the show was the mint chip! I usually avoid anything with dark chocolate but the chips weren't bitter at all, and blended in seamlessly with the mint batter. Will be gutted once it's limited run comes to an end as it was mint to be!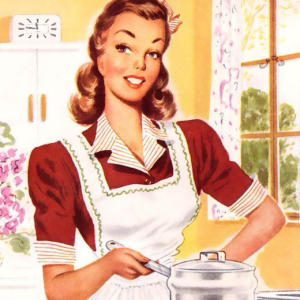 ZY
Zoe Y.

United Kingdom
23/03/2022
Really minty fresh
This was my 1st time trying a bought cookie dough. I was a little dubious as not sure what to expect. I've tried it raw. Microwaved and baked and really pleasantly surprised by all. Microwaved was my favourite. Its very minty which I love with a ton of chocolate chip. Would by again.
Jo

United Kingdom
23/03/2022
Weirdly Awesome
To begin with I wasn't sure because it was weird having mint in cookie dough but it's actually the best, my favourite flavour so far.
Katie C.

United Kingdom